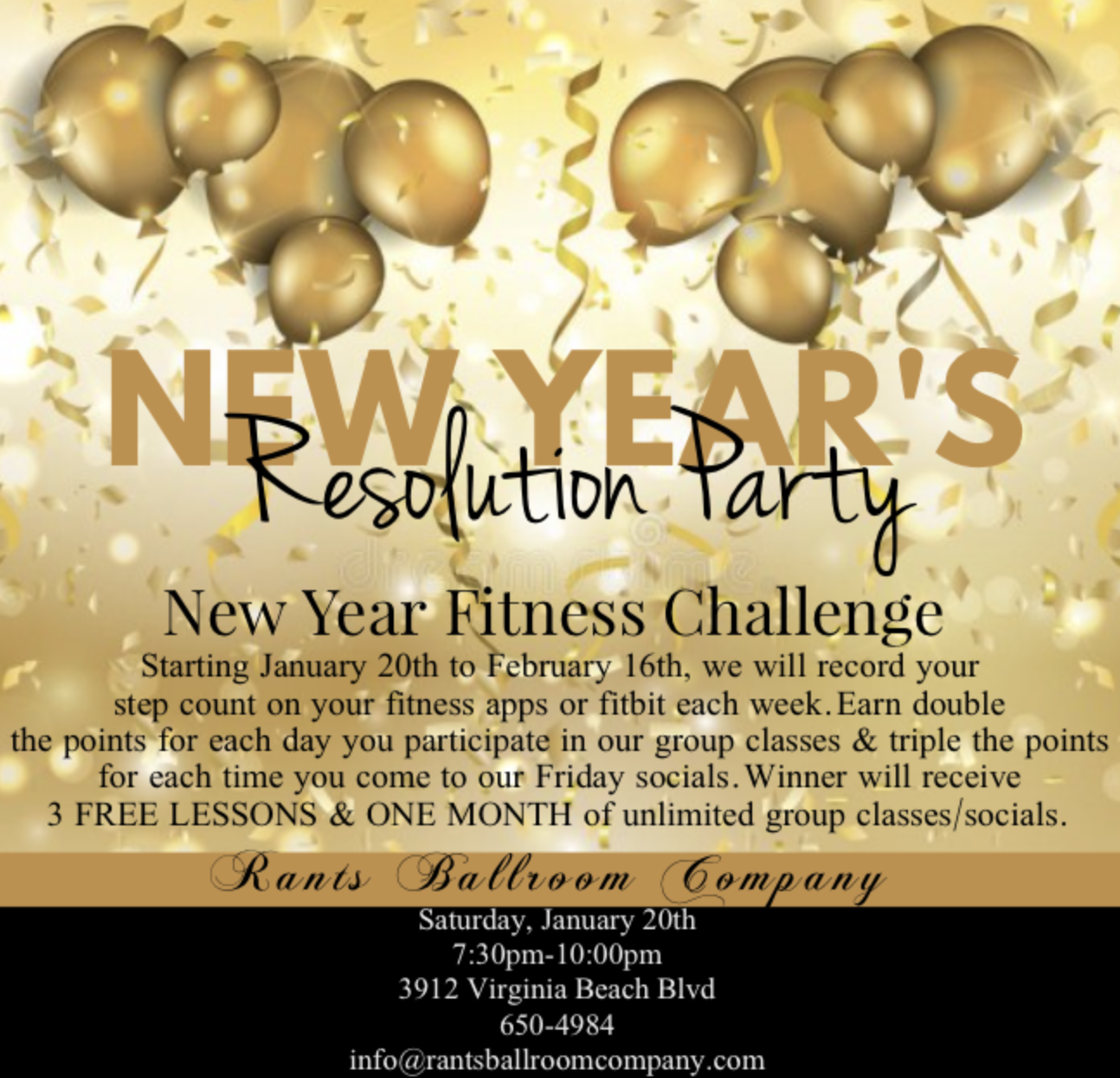 Join us for our New Year's Resolution Party on Saturday, January 20th from 7:30pm-10:00pm here at the studio! We will have a group variation class for the first 30-minutes of the event, followed by open floor dancing for Latin and Ballroom styles of dance. We will also kick off our New Year's Fitness Challenge!
Each week beginning on Saturday, January 20th, we will track your daily steps on your fitness apps, fitbits, and the like either in person or via email. We will DOUBLE the daily steps each day you attend a Latin/Ballroom group class, and TRIPLE the daily steps for each regularly scheduled Friday night social you attend. We will count steps until the night of Friday, February 16th at our social. The winner will be announced at the end of the night, and will receive 3 FREE PRIVATE LESSONS and ONE MONTH of UNLIMITED GROUP CLASSES/SOCIALS!
Share the event with your friends!
Get a fitbit now!