Dance Lessons – Virginia Beach
Rants Ballroom Company is the premier ballroom company in Virginia Beach for dance lessons, choreography, and performances in adult and children's dance for all of Hampton Roads, Virginia.
Are you ready to express yourself through dance? Learn how to exude emotion through movement with Rants Ballroom Company! Whether you are looking for a couple of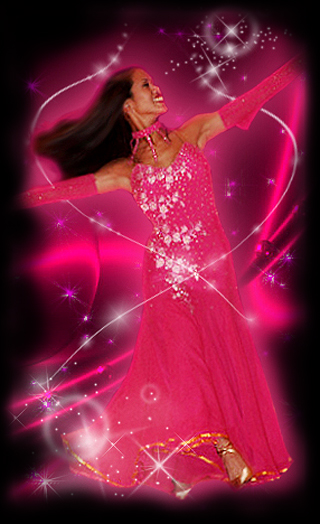 dance lessons to get by or be the life of the party, we will give you the instruction that will allow you to dance your best.
With dance studios located in Virginia Beach Virginia, Rants Ballroom Company specializes in the social and competitive American-Style disciplines of ballroom dance including Tango, Waltz, Swing, and Salsa dance lessons.  Ballet, Jazz, and Modern dance are also offered.
If you are getting ready for a special occasion or plan to celebrate that first wedding dance or father daughter wedding dance, then Rants Ballroom Company can choreograph a dance routine to make a lasting impression. Wedding dance lesson packages are available to meet your needs.
We have private dance lessons, dance classes and dance instruction for all ages.
We have several dance packages to choose from for adults and children including group dance lessons, private or couple dance lessons, After-School dance programs and exercise dance classes such as Ballroom Burn. Please visit our class schedule for more more information
Creative Movement – based on natural movements of the body, this art form develops rhythm, coordination, balance, and self-esteem. Ages 3-5
Junior Ballet & Jazz – introduces students to classical ballet technique and jazz dance. Ages 4-7
Pre-teen/Teen Ballet & Modern – a continuation of classical ballet at an intermediate level.  Students are encouraged to develop personal artistry through performance and improvisation
Latin & Ballroom – builds social skills, self-esteem, and teamwork. Contemporary Latin and ballroom dances used in social and competitive settings are explored
Professionally trained, formally educated dance instruction
There are many great dancers who have become dance instructors. But not all great dancers are great dance instructors. Artistic Director, Marie Rants holds a degree in dance from Old Dominion University where she graduated Summa Cum Laude. Mrs. Rants is committed to teaching dance as art even at the social dance level. Dance history and technique are given the utmost respect in educating her dance students, from the young to the young at heart.
If you think you have two left feet, then your worries are over- we have extra right feet just for you!