Choosing the right dance apparel.
Dancing is one of life's ways of expressing our emotions. The way that we dance and the clothes that we wear all show what we feel and are a reflection of the dance style. There are many different styles of dancing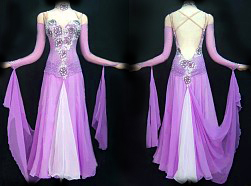 in the world and much of those dance styles are prominent right here in Virginia Beach.  For all of these styles the dance apparel changes to accommodate the movements and feelings that are part of the dance.
Since dancing is an activity that uses our bodies to express ourselves, we need to choose the different styles of dance with care. This also means that you need to think about the type of dance apparel that will reflect the story that your dance is telling. So when the time comes for you to choose clothes for a dancing event you should see what styles are acceptable in the dancing field.
Dance apparel is also determined by the dance.
The type of dance apparel can sometimes be dictated by the event that you are participating in. The clothes that are worn for a ballroom dancing event is of a more formal wear. Whereas the dance clothes for swing and the tango are informal and vibrant in looks.
There are also dance apparel that is worn for ceremonies and traditional dances.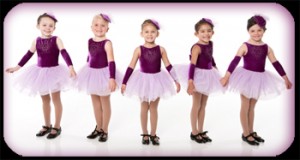 In these events the type of dance apparel is ones that have been traditionally used. Some of the dances that use this stylized form of dance apparel can be seen in the demon exercising dances that are performed in the Eastern countries. Here the costume that the dancer chooses to wear will either highlight his character or just proclaim the status in the group.
As you see there are many reasons why dance apparel needs to be selected with care as regards to your dance. By choosing an outfit that will highlight your moves you have the chance to wrap the watching audience in a spell. This spell will last only as long as you're dancing, so you need to make the most of that moment.
Dance Apparel should be comfortable and portray who you are.
When the time comes for you to choose dance apparel that is ideally portraying who you are, there are various places that you can look for buying or renting various dance apparel. Some of these places are stores that cater to the dancers of all genres. There are department stores where you can buy elegant creations that are ideal for formal dancing styles like ballroom dancing.
Dancing is an art form that has the ability to transport us out of the ordinary world. With the many different forms of dance apparel that you can find and wear, you come to the realization that dancing is here to stay with us.
For more help with Dance apparel, Dance lessons,  Children dance, Dance excersice, Contact Marie or call 757-650-4984